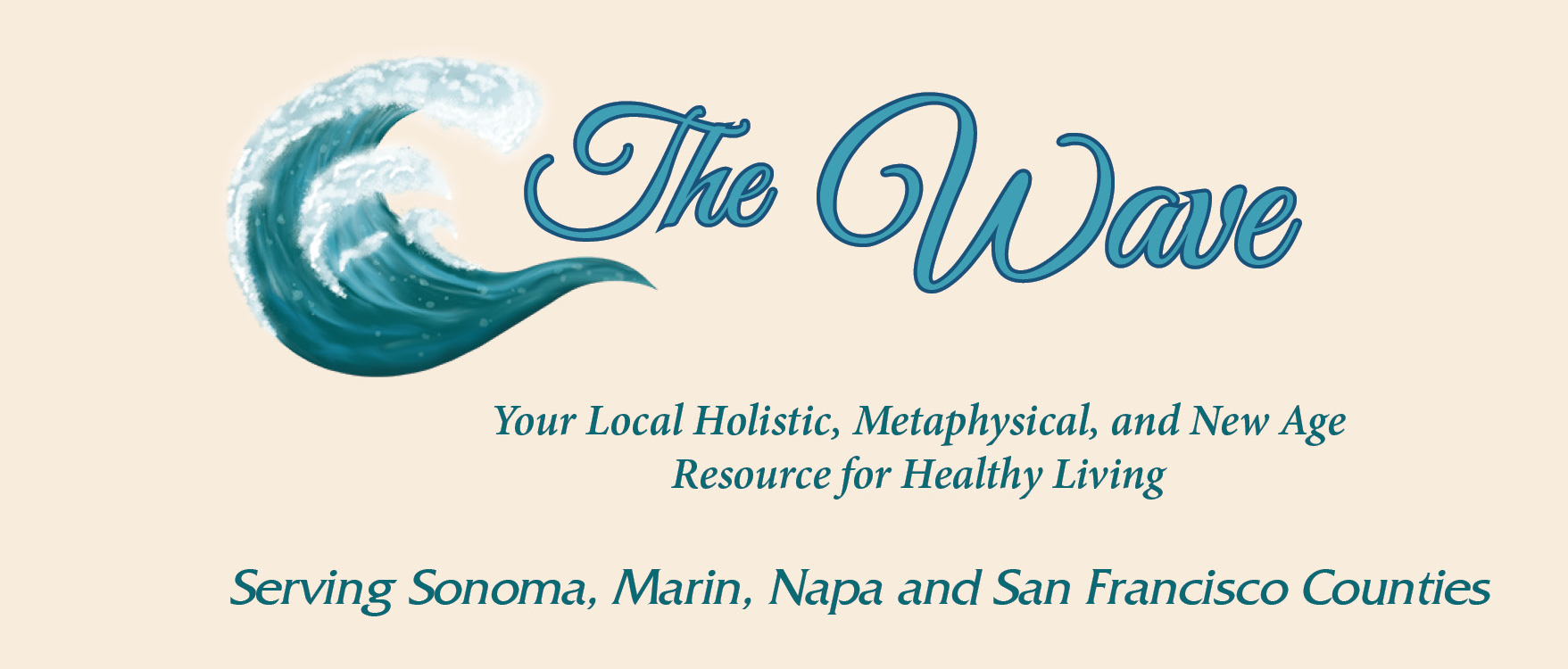 CONNECTION  •  COMMUNITY  •  RESOURCES  •  INSPIRATION  •  INFORMATION  •  HOLISTIC    METAPHYSICAL  •  SPIRITUAL  •  NEW AGE
---
A unique, LOCAL, free magazine, serving the healing, holistic, and metaphysical communities in the San Francisco and North Bay counties, The Wave Holistic and Metaphysical Journal is deeply engaged in the work of healing our planet through building our community, strengthening our connections, and supporting the work of our local gifted healers, metaphysicians, organic and local farmers, crafters of natural products, Light and Spirit Workers, and all who wish to bring peace and healing to our world.
Beautiful, professionally edited, packed with engaging articles and the latest information on healing modalities, the Noetic sciences, and much more, The Wave is a valuable resource for anyone who wants to know more about the healing arts, and the relationship between science, metaphysics, and the spiritual.
Through The Wave, learn about and connect with gifted holistic healers, nutritional counselors, intuitive practitioners, energy workers, metaphysicians, and holistic consultants who will empower you to lead the life you want.  Discover new natural products, healthy food sources, and eco-friendly ways of being in the world.
CATCH THE WAVE!
Find Us
You can pick up a copy at any of our many convenient locations, or you can have copies mailed to you for a nominal mailing fee.
Use Us
Give your holistic, natural products, or metaphysical business a COLOSSAL BOOST!
Reach your target markets throughout the San Francisco and North Bay Counties for less then you'll pay for ads in any other local print publication.
Ads in The Wave will reach your local target markets through both print and online channels, all for substantially less then ads in local general interest publications (both paid and free).  To find out more about how to reach gobs of future customers at a price you can afford click here.
The Wave is published by Waves of Change
The Wave Logo designed by Brianna Lee Keaney
Copyright 2014 All rights reserved