WHY CHOOSE TO ADVERTISE IN A PRINT MAGAZINE?
Print builds brand identification and powers sales.
Print is durable, portable, credible, universal, beautiful and works well with other media.
Shoppers Prefer Print
Shoppers across all ages say that print—not digital—sources most influence their store and shopping decisions: 69% of shoppers rely weekly on newspapers.  These numbers are even higher among younger, and more digitally savvy, shoppers who also prefer newspapers (91%) as the most significant information channel.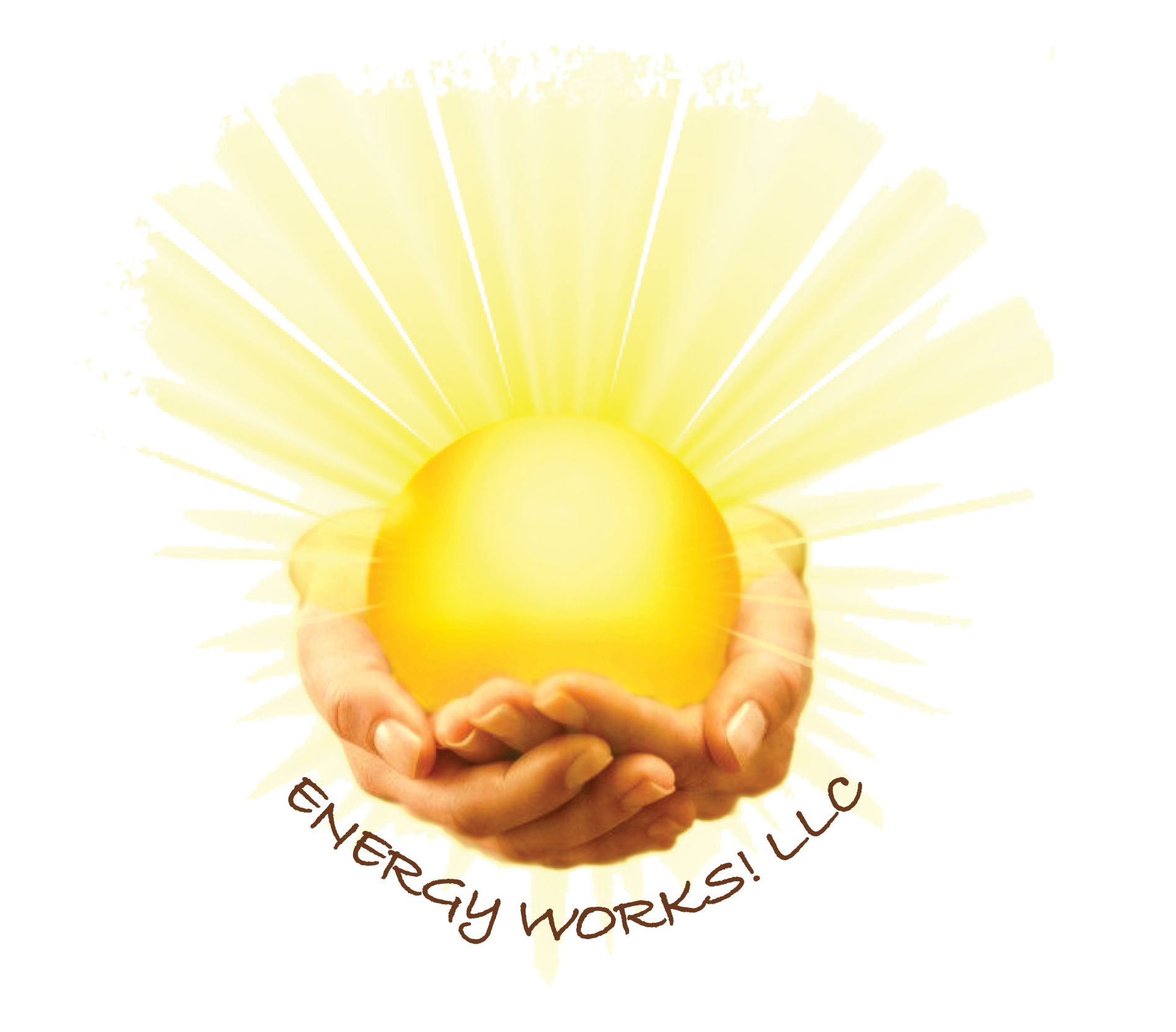 Print delivers highest Return on Investment
In a 2013 study conducted by The Nielson Company, households exposed to print magazine advertising campaigns spent significantly more (+3% to +36%) than those consumers not exposed (test vs. control).
Positive ROI for all brands ranged from $1.69 to $19.99 incremental for every media dollar spent. With an average ROI of $7.81 for every $1 spent, Nielsen data shows ROI from print magazine ads to be well above the average $2.79 bump ads on "digital portals/ad networks" have generated in the last five years.
It has been found that one of the main reasons PRINT ADVERTISING WORKS it that the internal pacing of print ads enables readers to encounter and study ads and offers at their own pace and in their own time.  If the message is relevant, the reader can decide to take his time to examine the offer.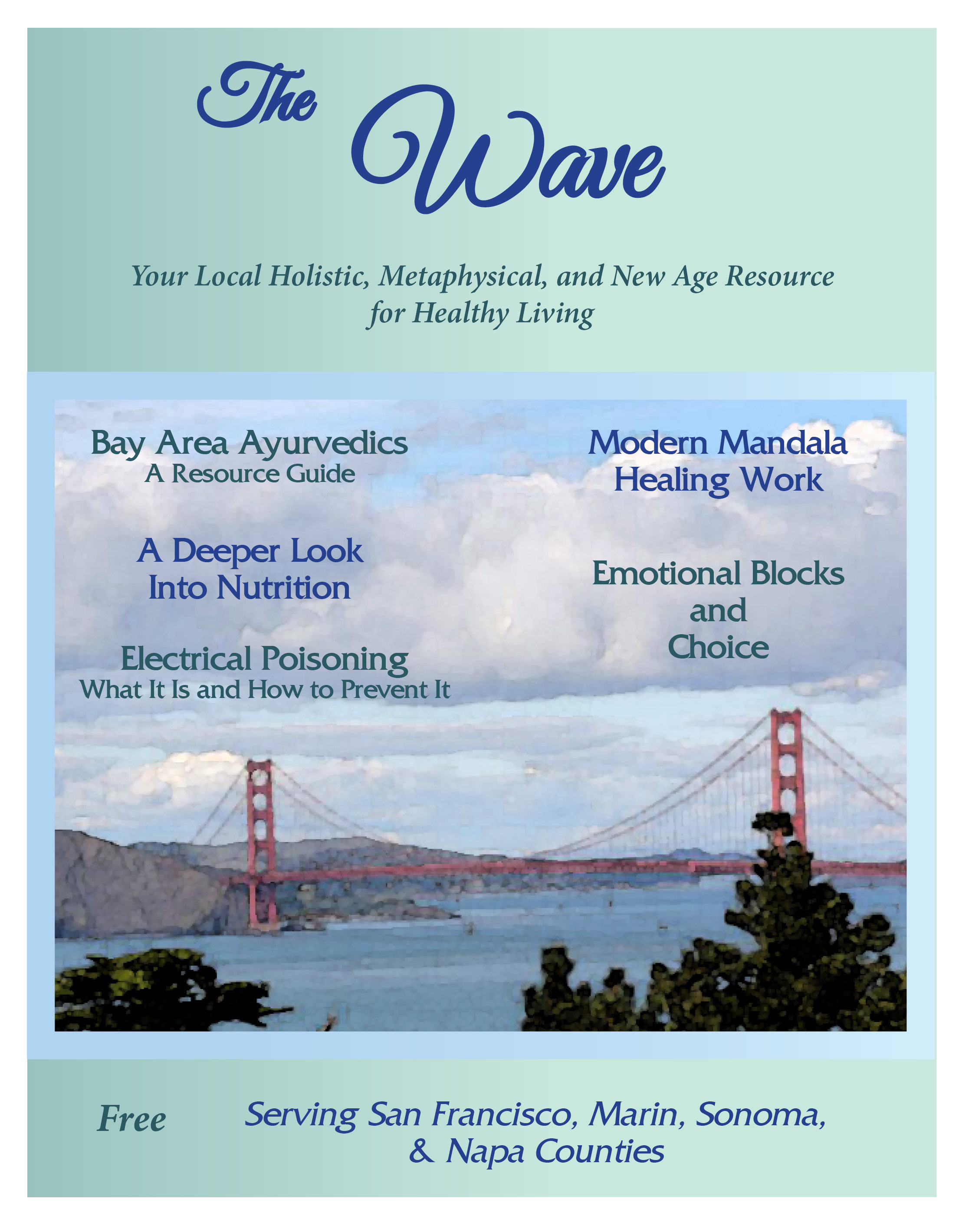 WHY ADVERTIZE IN THE WAVE?

People who read The Wave are already interested in your products and services!
Dedicated exclusively to the holistic, metaphysical, New Age, and health conscious communities, The Wave will be distributed FREE throughout Sonoma, Napa, Marin, and San Francisco Counties, in places YOUR customers frequent.
Attractively designed, professionally edited, and packed with educational articles crafted to engage YOUR customers, The Wave is the superior print advertising vehicle for holistic and metaphysical businesses in the North Bay region.
MAKE YOUR PRECIOUS ADVERTISING DOLLARS STRETCH!
COMPARE AND SAVE
Reach your future customers for LESS!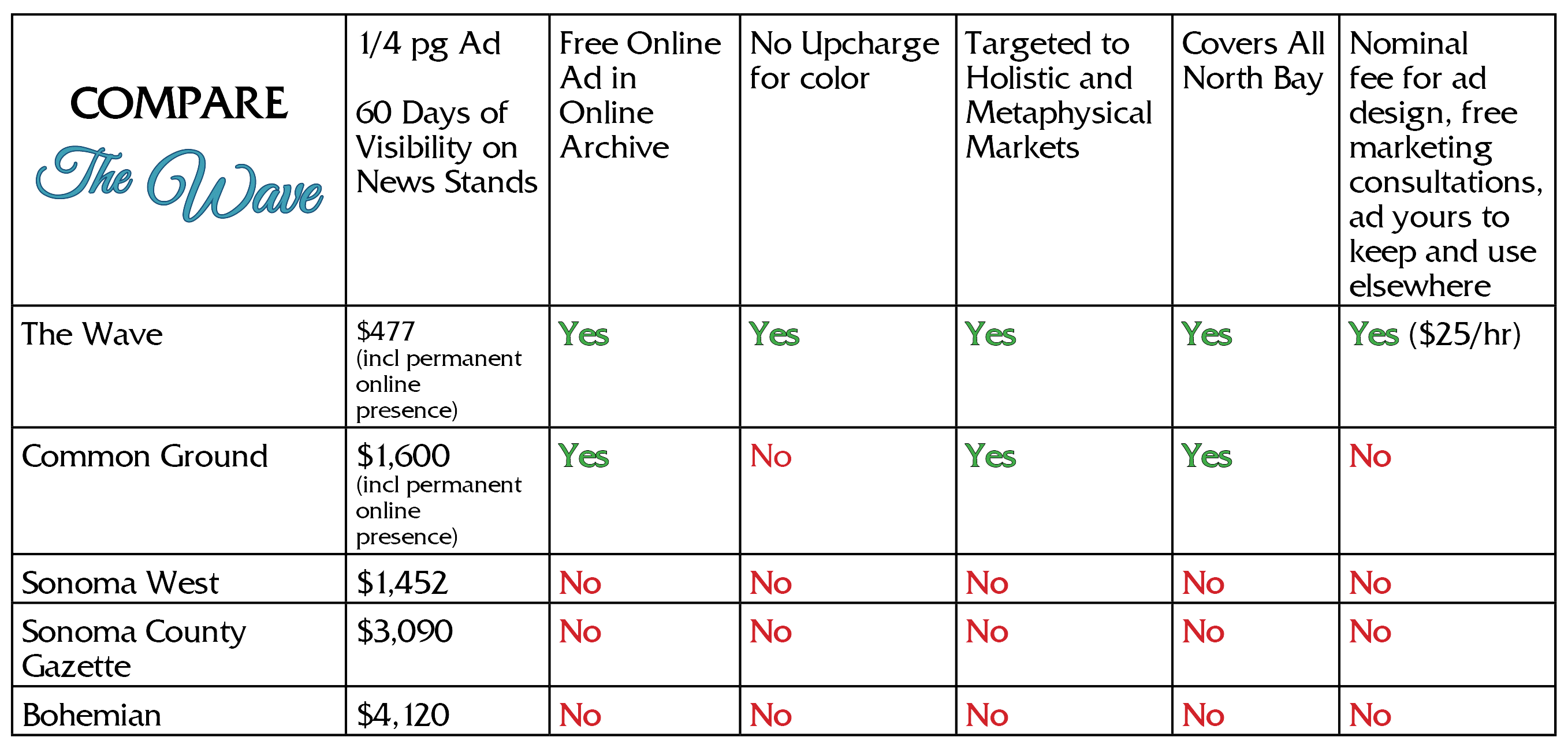 Combine Print and Online advertising for one low price!
All print ad buys include indefinite online presence.  The Wave will be posted in its entirety online within two weeks of print distribution.  All back issues will be archived online and easily accessible to readers.
Get bonuses available nowhere else!
Advertisers can list an unlimited number of events for free.  Classifieds are only $2 a word, $1 a word with purchase of a small classified ad.
Enhance the visibility of your business, products and/or services by writing an informative, educational article for The Wave.  Purchase an ad and we'll be sure it's placed on or near the same page as your article.
WE WANT YOUR ADS TO BE EFFECTIVE
Need help with ad design?  For $25/hr we'll design a professional-looking ad for you, to your specifications, using your logo, fonts, graphics, colors, and branding.  Most ads take only one to two hours to design, and include marketing and branding advice and consultation.
Don't have a logo or brand look?  We'll help you develop a beautiful brand look and logo that ideally suits you and best represents you and your business.